Overview
where traditional taste meets tomorrow's innovation. harness the power of plant protein in your curry bowls, pasta dishes, and oriental stir-fries. perfect for pizzas, pot pies, and paninis.
Ingredients
Water, TMRW ™ plant protein (pea protein isolate, oat flour, rice protein, plant nutrient extract blend [tomato, broccoli, carrot, shiitake mushrooms, cranberry, apple, orange]), Expeller pressed canola oil, Natural flavours (contains yeast extract, salt, coconut oil, celery juice powder, carrot juice powder, onion juice powder, herbs), Apple cider vinegar, Spices.
How to Cook
Thaw before cooking.
Season or marinade shreds as desired.

Stovetop (Per 200g):
Heat a non-stick skillet over medium heat. Once Pan Is HOT, add 1-2 tbsp oil (per 200g of protein).
Sauté shreds without stirring for 5-6 minutes or until the bottoms are crisp.
Stir and allow to cook for an additional 6-8 minutes until crispy, stirring occasionally.

Convection Oven:
Set the oven to 165°C/330°F and add a thin layer of oil to the bottom of the basket.
bake shreds for 14-18 minutes until crispy, shake halfway through.

Regular Oven:
Set the oven to 175°C/350°F and add a thin layer of oil to the bottom of the pan.
Add shreds to pan and toss in oil.
Bake shreds for 15-20 minutes until crispy, toss halfway through.

Do not boil or microwave.
Storage
Once thawed, use within 7 days (refrigerated).
Keep frozen or refrigerated.
Nutritional Facts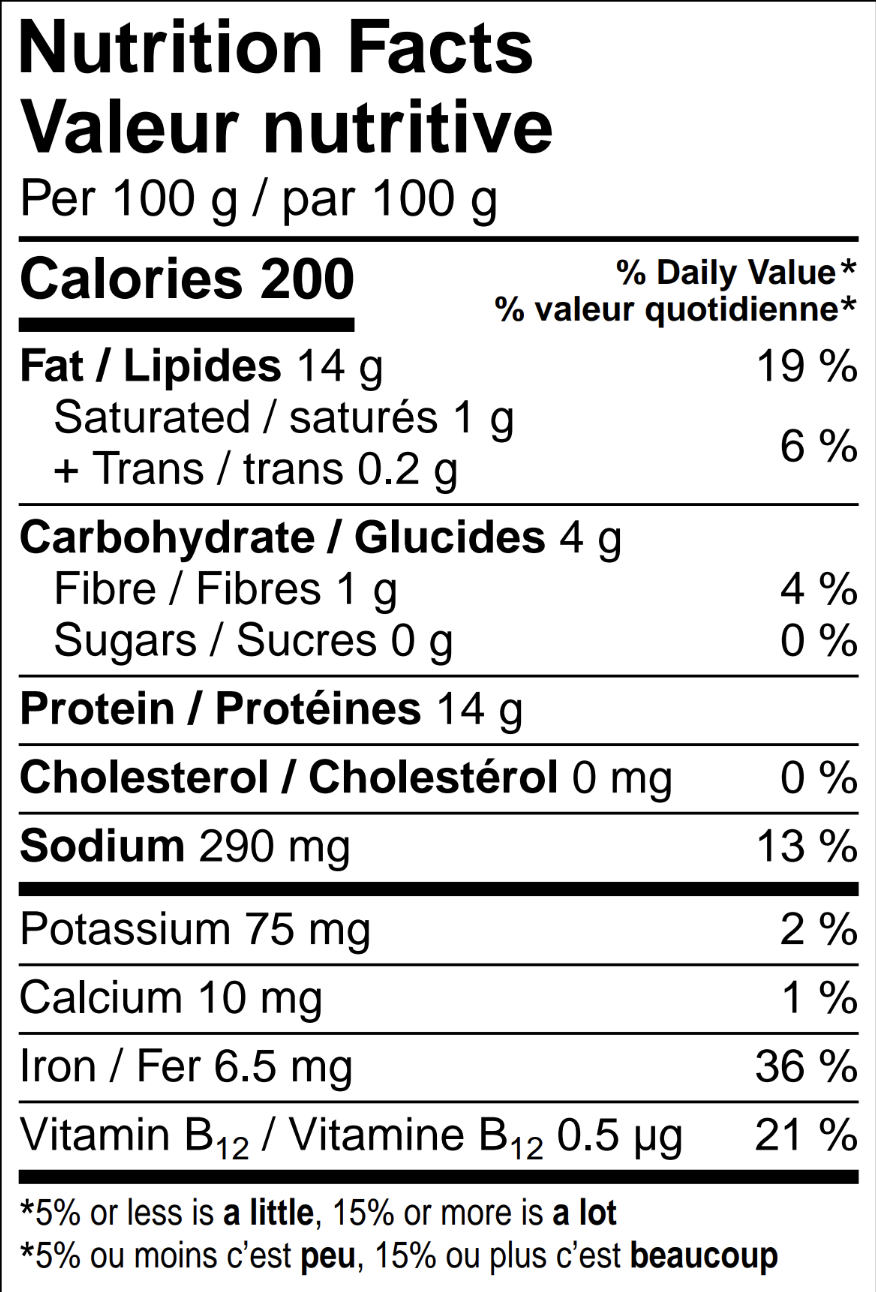 A CANVAS FOR YOUR FAVORITE MARINADE OR RUB