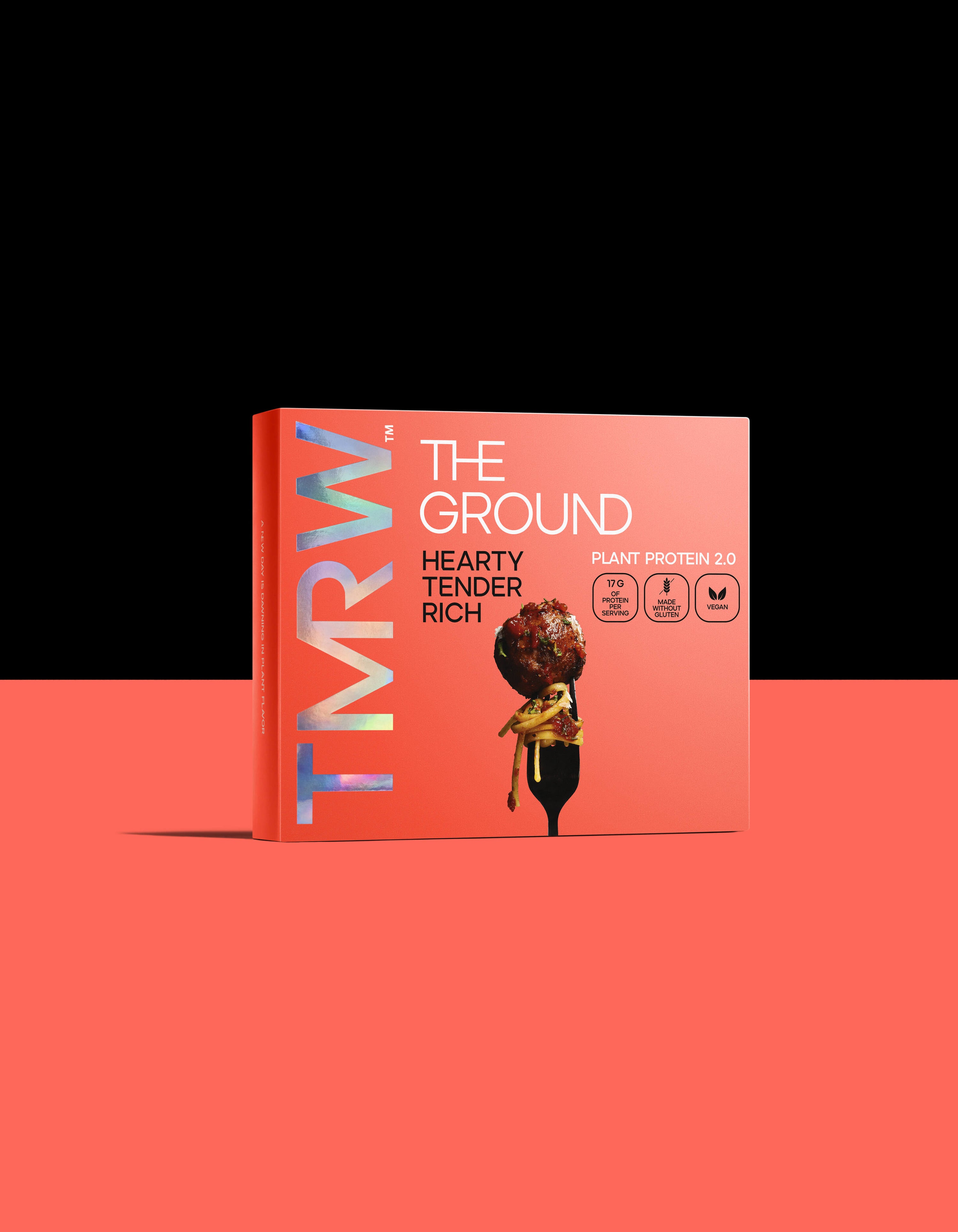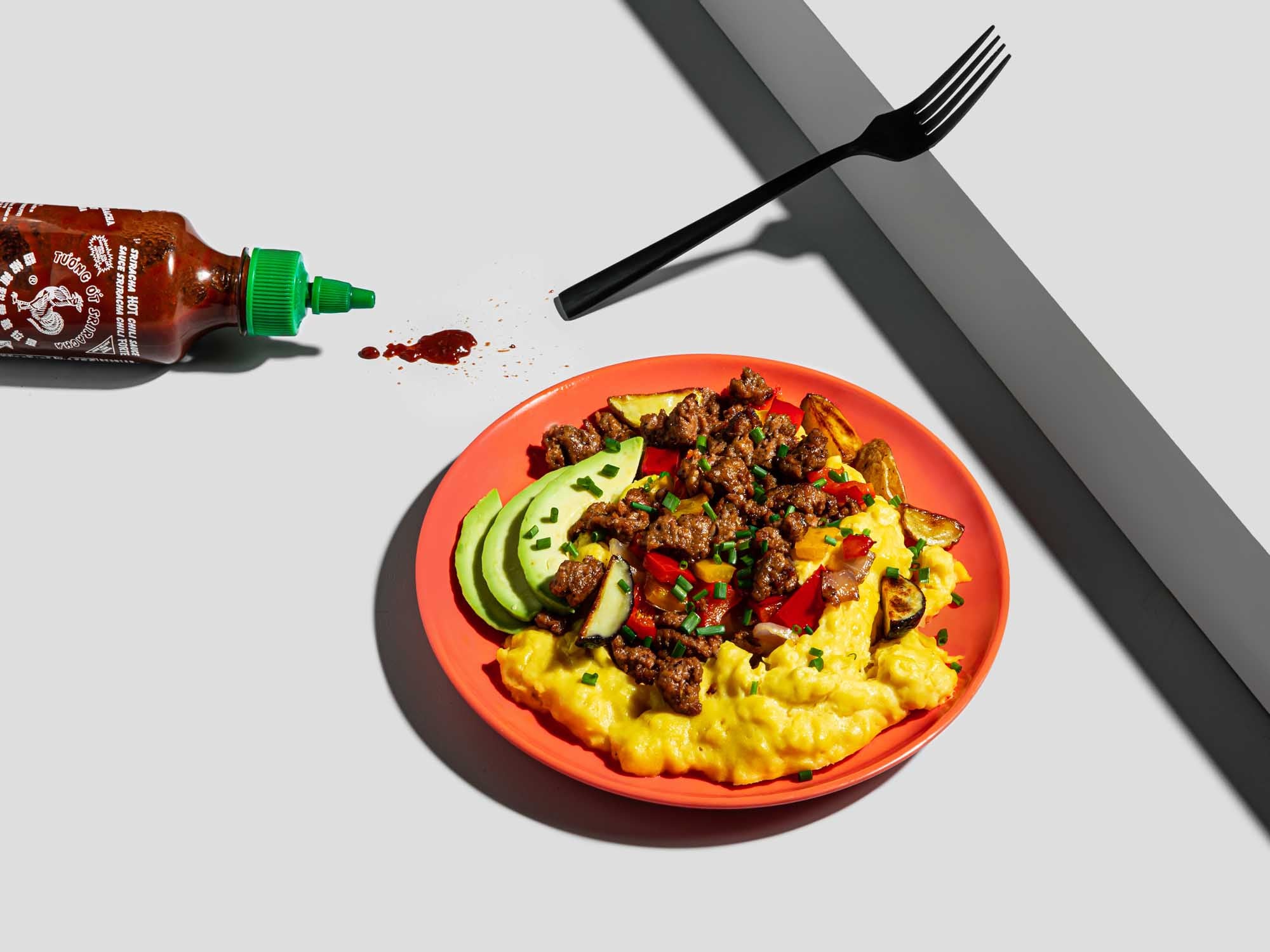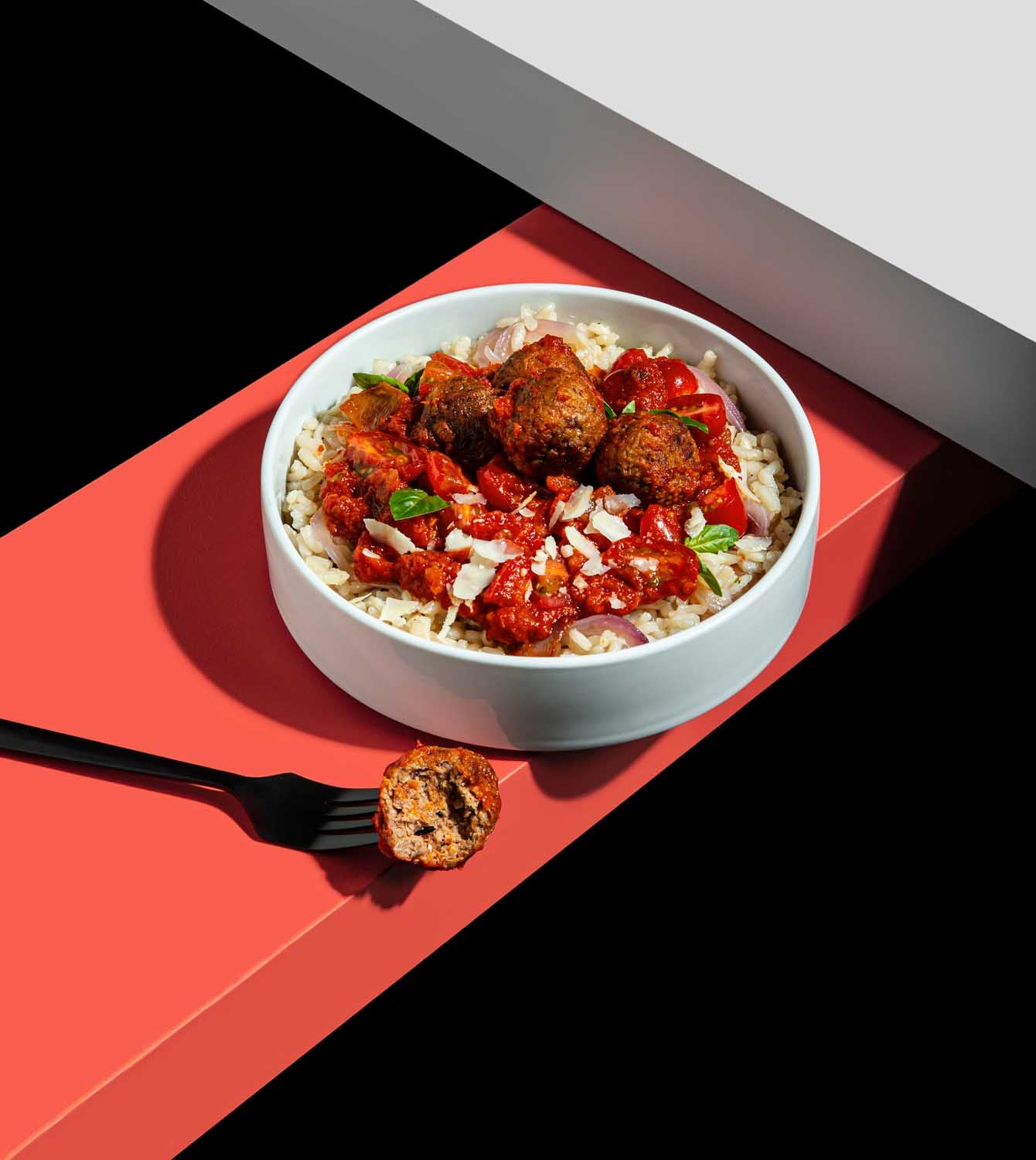 Overview
HEARTY GROUND MADE FROM 100% PLANT PROTEIN. A FLAVOR-LADEN REVELATION IN ANY CLASSIC COMFORT FOOD, FROM MEATBALLS TO SPICY CHILI.
Ingredients
WATER, TMRW™ PROTEIN (PEA PROTEIN ISOLATE, OAT FLOUR, BROWN RICE PROTEIN CONCENTRATE), TMRW™ BLEND (COOKED KIDNEY BEANS, COOKED YELLOW SPLIT PEAS, HULLED SUNFLOWER SEEDS), EXPELLER PRESSED CANOLA OIL, REFINED COCONUT OIL, NATURAL FLAVORS (CONTAINING YEAST EXTRACTS, SALT, SPICE EXTRACTS), METHYLCELLULOSE, PEA PROTEIN ISOLATE, BEET POWDER (COLOR), POTATO STARCH, NUTRITIONAL YEAST, DRIED VINEGAR, SUNFLOWER LECITHIN, CORIANDER POWDER, BLACK PEPPER, PAPRIKA, APPLE CIDER VINEGAR, ONION POWDER, GARLIC POWDER, AGAR, SEA SALT, BAY LEAF.
How to Cook
THAW BEFORE COOKING.

HEAT A GREASED SKILLET TO MEDIUM-HIGH. COOK FROM THAWED, 4–6 MINUTES UNTIL GOLDEN BROWN OR FOR 20 MINUTES SIMMERED IN SAUCE.

DO NOT BOIL OR MICROWAVE.
DO NOT EAT RAW.
ALWAYS COOK TO AN INTERNAL TEMPERATURE OF 74°C (165°F).
Storage
USE WITHIN 14 DAYS ONCE THAWED.
CONSUME WITHIN 5 DAYS OF OPENING.
KEEP REFRIGERATED OR FROZEN
Nutritional Facts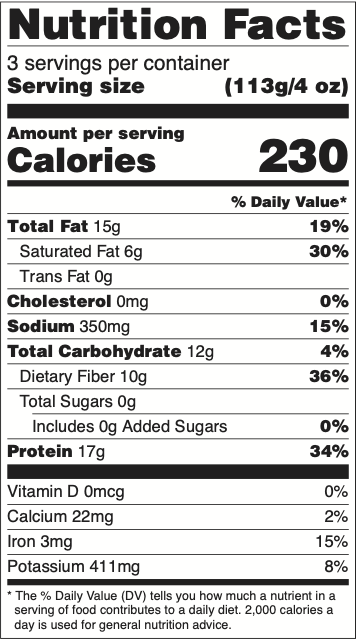 The Ground
ORIGINAL GROUND
A FLAVOR-LADEN REVELATION IN ANY CLASSIC COMFORT FOOD.
Explore Reviews
Perfect for making meatballs.
This ground is great for crumbling. I used it in my breakfast tacos today and highly recommend!
I love purchasing this because I use it as one of the main ingreidents in my lasagna.
The Ground is so versatile, I eat it sometimes for breakfast and other times at dinner.
I first tried this with Fresh Prep and now I'm hooked.
SHOP By Protein
SWIPE FOR MORE