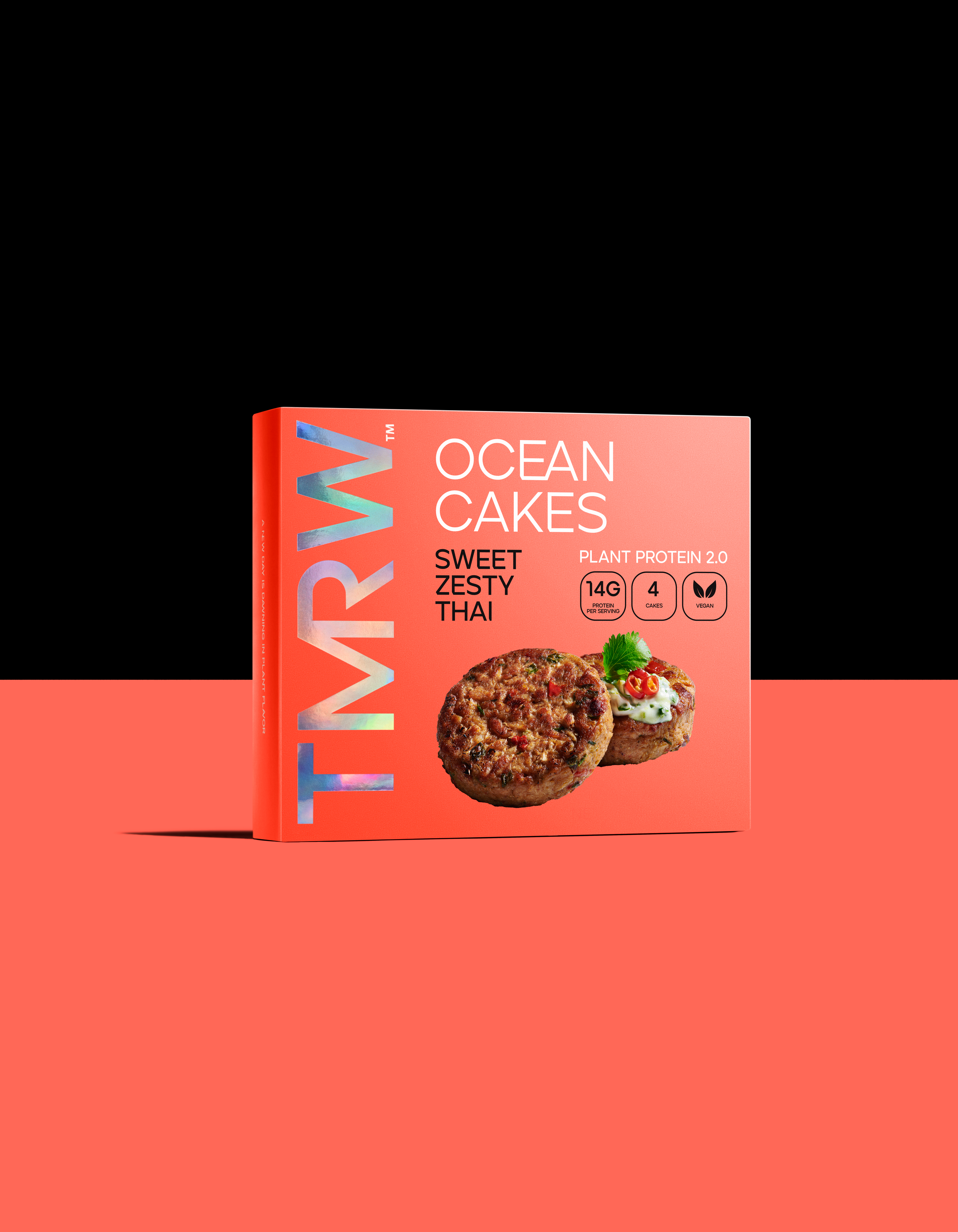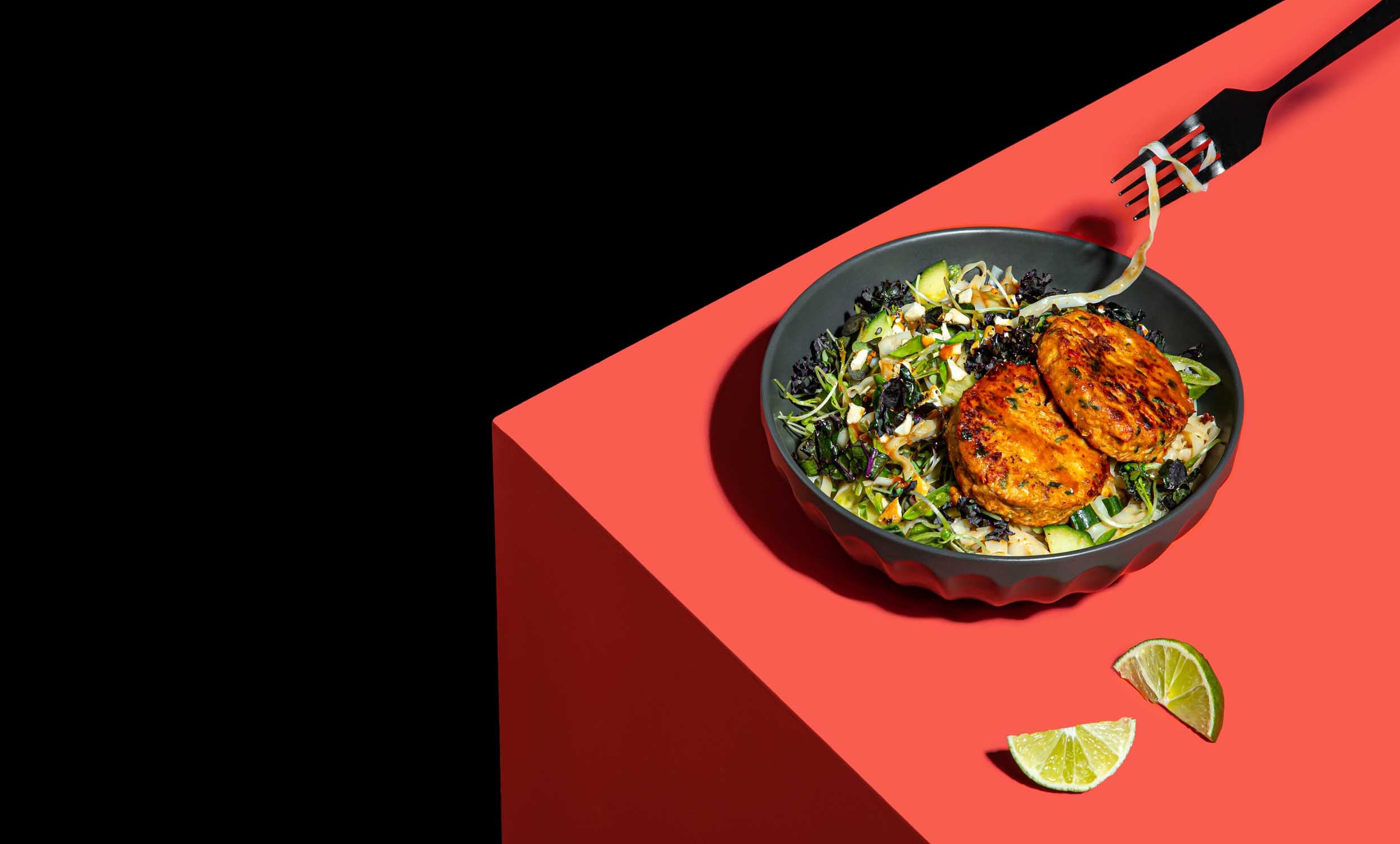 Overview
THAI CHILI OCEAN CAKES ARE BOLD AND ZESTY. THEY'RE MADE WITH 100% PLANT PROTEIN, AND PACKED WITH THAI INSPIRED FLAVORS. DUNK THESE IN A SPICY PEANUT DIPPING SAUCE WITH A SQUEEZE OF LIME FOR A SIMPLE SNACK OR APPETIZER. ADD TO A SALAD, RICE BOWL OR WRAP TO BRIGHTEN UP ANY MEAL.
Ingredients
Ingredients: Jackfruit (green jackfruit, water, salt), Water, TMRW protein (pea protein isolate, oat flour, brown rice protein concentrate), TMRW blend (cooked kidney beans, cooked yellow split peas, hulled sunflower seeds), Thai curry paste (chilli pepper, garlic, shallot, salt, lemongrass, sugar, kaffir lime, galangal, spices (coriander seeds, cumin, cardamon), Expeller pressed canola oil, Dehydrated red bell pepper, Cooked quinoa, Brown sugar, Green onions, Natural flavors (containing tapioca starch, yeast extract, canola oil, salt), Potato flakes, Hulled hemp seeds, Meythycellulose, Crystallized lime, Kelp powder, Dry vinegar, Pea protein isolate, Coconut oil, citric acid, White pepper, Potato starch, Nutritional yeast, Sunflower lecithin, Sea salt, Bay leaf powder, Agar powder.
How to Cook
Heat a lightly oiled pan to medium low. Cook from frozen, 6 minutes per side until golden brown. Do not boil or microwave. Do not eat raw.

Storage
Keep frozen. Do not thaw.
Ocean Cakes
ZESTY THAI OCEAN CAKES
PACKED WITH BOLD, ZESTY, THAI-INSPIRED TASTE.
SHOP By Protein
SWIPE FOR MORE